General Business Concentration
Certificates & Degrees - AS524/AS524B/AS524C/CE524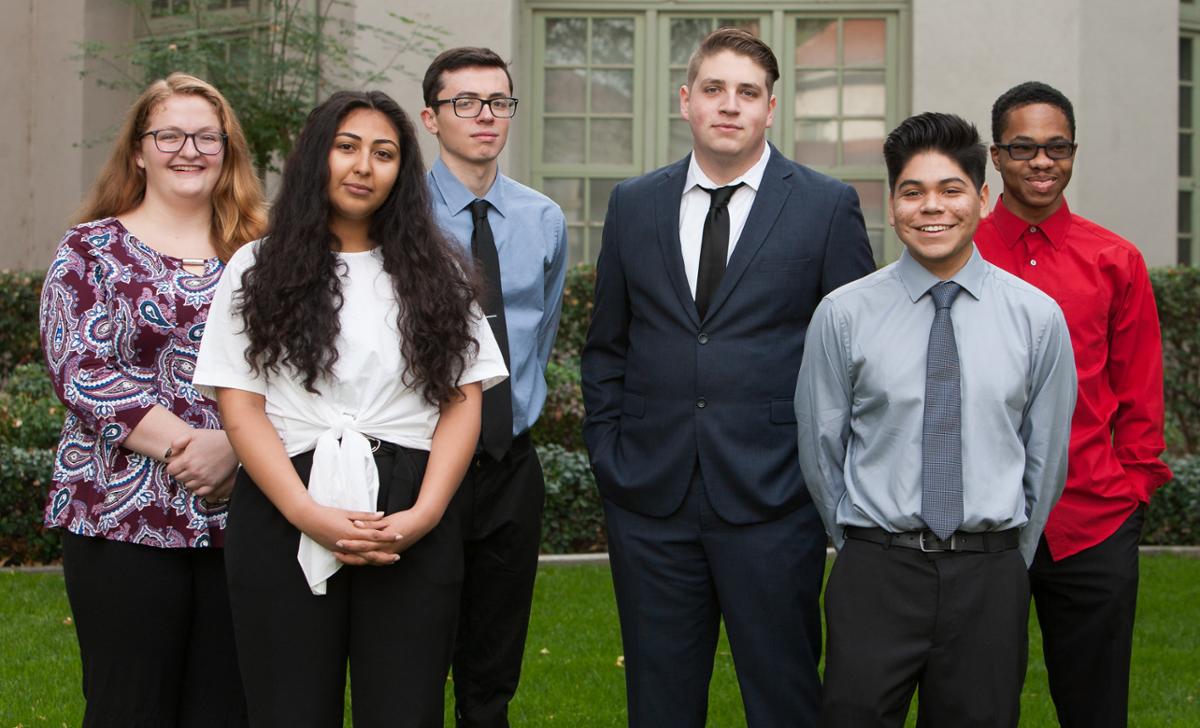 General Business Concentration
This program focuses on the general study of business, including domestic, international and electronic, and the important ways in which business impacts our daily lives. The program will prepare individuals to apply business principles and techniques in various career settings and to gain an understanding of business situations that affect their personal and working lives. This includes the buying, selling and production of goods and services, understanding business organizations, general management, and employee motivation strategies, basic accounting principles, the economy, and marketing.
Program Learning Outcomes
Upon successful completion of this program, students should be able to:
Use technology to analyze business decisions and to enhance business communications.
Apply basic business and accounting calculations and analyses. Have an understanding of legal practices relating to business.
Apply sound management practices.
IIn addition to outcomes for the Businesses Administration certificate, on successful completion of the General Business concentration, students should be able to:
Explain the managerial applications of accounting reports and ratios to the business enterprise.
Analyze the law as it pertains to business organizations and to determine the legal management of the various forms of law.
Analyze the business elements that comprise the logistics function.
Develop and apply principles of moral judgment and ethical behavior to business situations.
Anticipate and pose problems relative to understanding and supervising personnel. Identify and analyze human relations techniques appropriate to a managerial role.
Explain and develop the marketing mix, including an analysis of the marketing mix variables—product, place, price, and promotion.
Major Core Requirements:
Required Courses (18 units)
Units
ACC-1A
Principles of Accounting
3
BUS-10/10H
Introduction to Business
3
BUS-18A
Business Law I
3
BUS-20
Business Mathematics
3
BUS-22
or
BUS-24
Management Communications

Business Communication
3

3
CIS-1A
or
CIS/CAT-3
Introduction to Computer Information Systems

Computer Applications for Business
3

3
Select another 12 units from the following:
ACC-1B
or
ACC-38
Principles of Accounting II

Managerial Accounting
3

3
BUS-18B
Business Law II
3
BUS-40
Introduction to Global Business
3
BUS/MAG-47
Applied Business and Management Ethics
3
BUS-80
Principles of Logistics
3
BUS-200
Business Administration Work Experience
1-4
MAG-51
Elements of Supervision
3
MAG-53
Human Relations
3
MKT-20
Principles of Marketing
3
NOTE: Students must complete all Business Administration Major Core Requirements and must complete Major Concentration Requirements (total of 30 units) in order to receive the certificate in the concentration area of their choice.
Associate of Science Degree
The Associate of Science Degree in Business Administration with a Major Concentration will be awarded upon completion of the degree requirements, including general education and other graduation requirements as described in the college catalog.
This Program Pathway will allow a full-time student to complete this program in 12-18 months. For students who require a part time pathway, please see a counselor for more information