Health and Wellness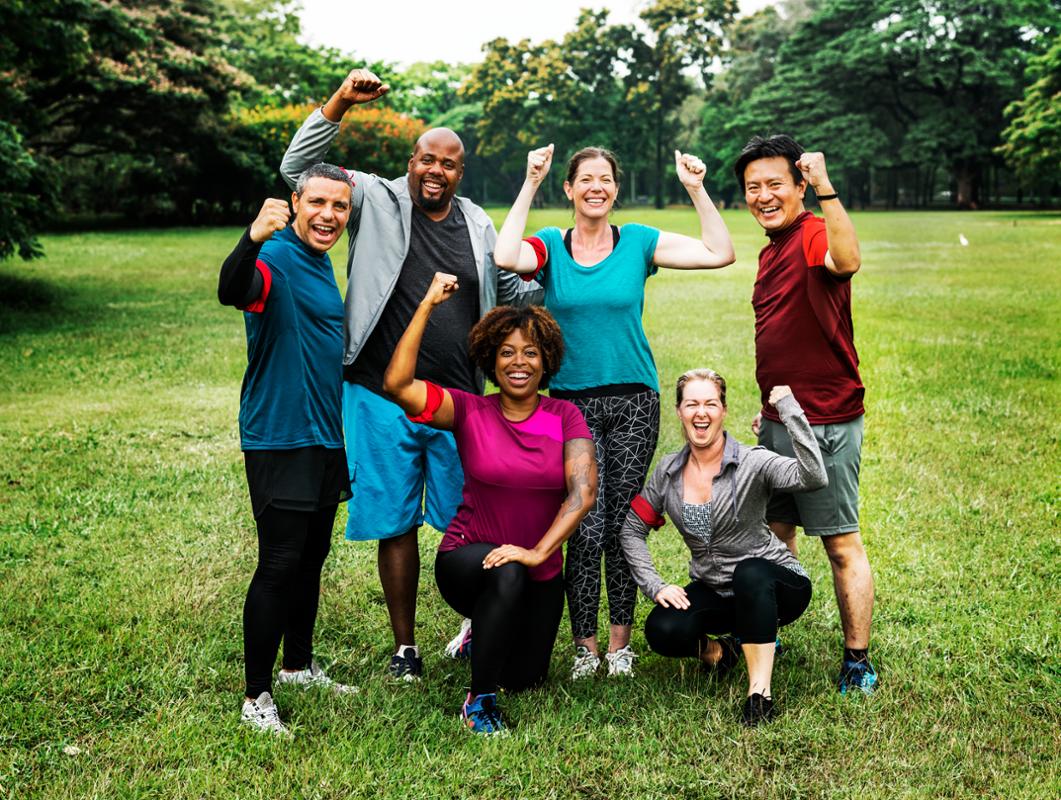 Student Health and Psychological Services
Everybody feels off now and then — from a simple cough to the need for counseling. Your health clinic, supported by the mandatory student health fee paid at registration, is here for you. There is no fee for visiting the office. A small fee may be charged for in-office lab tests, prescription medicines, and immunizations.

FOR IMMEDIATE EMERGENCY HELP CALL 911.

Open Monday to Friday 8 am-5 pm.
Located in Bradshaw Building, under the Bookstore
(951) 222-8151.
Short Term Clinical Care
First Aid
Emergency Care
Crisis Intervention
Psychological Counseling (Group and Individual)
Preventative Health Promotion and Education
Low-Cost Physical Exams for RCCD Program Requirements
​Immunizations and TB Testing
Women's Health Screening
Substance Abuse Information and Counseling
Community Referrals
Free Over-the-Counter Medications and Condoms
Low-Cost Prescriptions (Antibiotics, etc.)
Family-PACT, Free Family Planning for Eligible Students and Plan B​
All registered students are eligible for vaccines. There is no immunization requirement for admission to the College, however students are urged to update their immunization status. Upon transfer, many universities require MMR and Hepatitis B clearance as a condition of admission. Additional information about immunization is available on the CDC website

Tetanus, Diptheria and Pertussis (TD/TDAP)
Most cases of tetanus and diphtheria occur in adults. The CDC recommends that all adults receive at least one TDAP and every 10 years thereafter.

Hepatitis B
A first-generation immunization against Hepatitis B, this is the minimum immunization required for all health care professionals. Anyone at high risk for exposure to body fluids, including persons engaging in sexual contact, should consider dual immunization as noted above. Hepatitis B is a serious disease and can be fatal. It is preventable with vaccination.
Number Required: 3

Influenza Vaccine (FLU)
Influenza viruses change each year. Individuals should receive the new vaccine annually. Typically the flu shot is offered in the fall.
Number Required: 1

Measles, Mumps & Rubella (MMR)
Receiving two doses of measles vaccine as a duet significantly decreases the risk of measles outbreaks on college campuses.

Number Required:2

TB Skin Test (PPD) Mantoux
The TB test is required by many professions for employment. These include food service, health care, child care, and education. It can also be required for volunteer work. You must be able to return to the Health Center 48-72 hours after receiving the skin test for documentation of results.
Number Required: 1
Two-Step TB skin test: $20 ($10 each)

Varicella Zoster Titer
Most individuals have developed immunity to varicella zoster in childhood. A varicella titer is available to confirm immunity. If the individual is found to be susceptible to varicella zoster, immunization can be obtained in the community and referrals will be given.

Meningococcal
Immunizations are available through Riverside Neighborhood Health Center,
7140 Indiana Ave., Riverside, CA 92504
Appointments: 1 (800) 720-9553
Clinic: (951) 358-6000 Fax #: (951) 358-6044
Open: 7:30 am - 5 pm, Monday - Friday. Closed weekends and County Holidays
Your medical records and all discussions with Health Center staff are confidential. Records will not be released without written consent of the student unless required by law. You must be a registered student to be eligible for services. Family members are not eligible. Faculty and staff are not eligible to use the services except for tuberculin skin testing as required by the District as a condition of employment.
The RCC Health Clinic keeps costs to a minimum, including reduced cost in-house lab tests, prescription medications and immunizations. Physical exams for RCCD program requirements - Nursing, Physician Assistant, etc. - are available at a cost of $25. TB tests are available for $10.
PACT is a family planning program that helps eligible students avoid getting pregnant or causing a pregnancy when they are not ready. The PACT program provides free contraceptive services and promotes reproductive health. All our services are available at no cost to you while you are enrolled. Family PACT is a limited-benefits family planning program with four simple eligibility criteria:
You live in California
You have a low family income or you receive financial aid for most of your income
You must have no other source of health care coverage that can be used for family planning services
You want to prevent an unplanned pregnancy or have a medical necessity for family planning services, regardless of gender.
Family PACT offers the following birth control methods:
Barriers, including condoms
Birth control pills
Emergency contraceptives like Plan B
Contraceptive shot (Depo)​
​and can provide referrals for the following:
Contraceptive ring (NuvaRing)
Contraceptive implant
Intrauterine contraceptive (IUC)
Contraceptive patch
Diaphragm and cap
Spermicides and sponge
Natural family planning methods
Sterilization
CALL US - (951) 222-8151
Frequently Asked Questions
Registered students can obtain contraceptives through Health Services by prescription or over the counter. Many students are eligible for free family planning devices through the Family Pact Program.
There is no charge to see the Health Services staff. Fees are required for certain additional services including lab tests, immunizations, pharmaceuticals, and program required physical exams.
Personal Wellness Physicals are free, by appointment. Physical exams for Riverside Community College program related requirements, (nursing, childcare programs, etc.) are available by appointment.
Some prescription pharmaceuticals are available at cost in Health Services when prescribed by a College physician or nurse practitioner, or a prescription may be issued for the student to take to their pharmacy of choice. No refills by phone.
The College does not provide medical insurance. The National Affordable Care Act requires all citizens to have health insurance or pay a tax penalty. Many students will be eligible for low or no cost insurance. The Health Services office has referrals to help you get coverage. Please come by anytime and talk with our staff! Having access to health insurance is essential to student success and wellness.
All accidents should be reported immediately to the instructor and the Health Center. As a registered student, limited insurance is provided against accidental injury occurring in class or while participating in a college sponsored event. This is a secondary insurance and a deductible applies. It is the student's responsibility to file a claim. All students are encouraged to carry their own health insurance.
The morning after or emergency contraception or "Plan B" is available for sale at most drug stores if you ask for it. We also stock it in Health Services and is available at cost or free if you qualify for Family Pact. It is important to take emergency contraception as soon as possible if you have an unprotected act. We recommend you see us to prevent that problem in the future!
Alcoholics Anonymous meetings are not currently held on campus. Please call Student Health & Psychological Services if you are interested in becoming a facilitator.
Signs and symptoms of a UTI include: frequency and urgency of urination; pain in lower back, abdomen, or side; burning during urination; blood in urine.

Signs and symptoms of a yeast infection include: thick, white, or yellowish odorless discharge with curd-like consistency; intense itch, swelling, and inflammation of genitals; burning during urination; painful intercourse.

If you think you might have either, stop by Student Health & Psychological Services for a nurse consultation and testing. We can probably get you earlier treatment than you can get elsewhere.
You can request to waive your fee by completing a Health Services Fee Waiver and turning it in with required documentation, to Student Health & Psychological Services (located in the Bradshaw Building below the Bookstore).
Activities and Events
Wellness Workshops
We hold informational sessions on various topics throughout the year — from mental health to illness prevention. Everyone is welcome.
Psychological Online Training
Our online training options provide a range of important training ranging from simulated training to one-on-one web chats.
Traumatic Event Workshop - Seeking Success
Join a weekly group to develop positive, safer coping skills to deal with stress in healthy ways while improving relations. Spots are limited.
Additional and Community Resources
If you are injured, seriously hurt or at immediate risk, call 911.
You can also reach out to the following services:
Suicidal Thoughts or Support Counseling
HELPline - 24 hour Crisis/Suicide Intervention:
(951) 686-HELP (4357)
Located in Riverside and available 24/7, this is a certified crisis center. The crisis counselor will help connect the caller to local resources and support.
National Suicide Prevention Lifeline:
1 (800) 273-8255
Crisis Text Line (free, confidential, 24/7)
Text "Courage" to 741741
National Suicide Prevention Hotline: 1 (800) 273-8255
CREST Team (Community Response Evaluation and Support Team):
(951) 715-5040
Provides evaluation crisis intervention and referrals to patients experiencing psychiatric emergencies.
Veteran Crisis LINE (VA):
1 (800) 273-8255 (press 1 when prompted) or text 838255
Support for deaf and hard of hearing: 1(800)-799-4889​
SU CARES (Substance Use Community Access, Referral, Evaluation and Support): Line: 1 (800) 499-3008​
Riverside County 24-hour Detox Referral Line: (951) 955-2100
Riverside County DUI Program: (951) 778-3500​​
Campus Safety and Police (951) 222-8171
City of Riverside Police: (951) 826-5700
Students at Riverside City College, Moreno Valley College, and Norco College can access health services ​at each campus. See below for each campus' Student Health & Psychological Services information.

Moreno Valley College
Monday - Thursday: 8 am - 4 pm
Friday: 8 am - 12 pm
16130 Lasselle St.
Moreno Valley, CA 92551
Phone: (951) 571-6103

Norco College
Monday, Thursday: 8 am - 4:30 pm
Friday: 8 am - 2 pm
2001 Third St.
Norco, CA 92860
Phone: (951) 372-7046
Arlington Mental Health Facility
9990 County Farm Rd.
Riverside, CA 92503
(951) 486-4000​
​
Behavioral Health
4095 County Circle Dr.
Riverside, CA 92503
1 (800) 706-7500​
​
Community Health Center - Riverside
7140 Indiana Ave.
Riverside, CA 92504
Appointments: 1 (800) 720-9553
Clinic: (951) 358-6000
Monday-Friday, 7:30 am to 5 pm

Medical Center
26520 Cactus Ave.
Moreno Valley, CA 92555
(951) 486-4000​

Public Health
4065 County Circle Dr.
Riverside, CA 92503
(951) 358-5000​

​University Community Health Center​​
​2933 University Ave.
Riverside, CA 92507
​Medical Clinic
Monday-Friday, 8 am to 5:30 pm
(951) 224-8220

Dental Clinic
Monday-Friday, 8 am to 5 pm
(951) 224-8230​​
Behaviorial Health
Monday-Friday, 8 am to 5 pm​

​All other Community Health Centers can be found at RUHShealth.org​
Riverside Free Clinic

Individual Counseling
First Congregational Church of Riverside
3504 Mission Inn Ave.
Riverside, CA 92501
Cost: 100% Free
Clinic runs every other Wednesday (TBD)
First-come, first-served
Individuals start lining up around 4 pm
Check-in starts at 5 pm, but they stop checking in patients at 7 pm
The only black-out dates are the weeks of Thanksgiving and Christmas
**Last counseling appointment is at 8:30 pm**

Counseling, Crisis Walk-in, Psychiatry & Medication
Mental Health Urgent Care, Perris
85 Ramona Expressway, Suites 1-3 Perris, CA 92571
(951) 349-4195
Cost: insurance accepted, free for the uninsured (Blue Cross/Blue Shield
Aetna, IEHP (HMO), MediCal, Molina (HMO)
Open 24 hours, 7 days per week
Length of stay is up to 24 hours
Access to psychiatric providers, nurses, social workers and other clinical staff
Psychiatric assessment, medication evaluation

Family/Couples/Individual Counseling
University Community Health Center
2933 University Ave
Riverside, CA 92507
Call Claudia Cardosa, LCSW, to schedule appointments
(951) 224-8220
Cost: insurance accepted (Blue Cross, CHDP, IEHP-HMO, MediCal, Molina-HMO), uninsured; sliding scale (fee based on the ability to pay)
Open Monday - Friday - 8 am - 5:30 pm

Domestic Violence
House of Ruth
Inland Empire
(877) 988-5559

National Domestic Violence Hotline
English: (800) 799-7233
Spanish (800) 787-3224

Rape, Abuse, Incest National Network (RAINN)

Family/Couples/Individual Counseling
Central Counseling Services

Family/Couples/Individual Counseling, Grief and Loss
6840 Indiana Ave Suite 275
Riverside, CA 92506
(951) 778-0230
Cost: insurance accepted (IEHP-HMO, MediCal, Molina-HMO)
Uninsured; sliding scale (fee based on the ability to pay)

Family/Couples/Individual Counseling, Grief and Loss
IEHP Community Resource Centers (CRC)
Below are local resources for healthcare information in San Bernardino and Riverside. Open to IEHP members and the general community, our friendly bilingual staff can help you take free classes, learn about healthcare and learn about health coverage programs.

San Bernardino
805 W 2nd Street, Suite C
San Bernardino, CA 92410
(at the Marshall's Plaza)
Monday - Friday: 9 am – 6 pm
Saturday: 10 am – 2 pm
Phone: 1 (866) 228-4347

Riverside
3590 Tyler Street, Suite 101
Riverside, CA 92503
(Across from Galleria at Tyler - next to Dollar Tree)
Monday - Friday: 9 am – 6 pm
Saturday: 10 am – 2 pm
Phone: 1 (866) 228-4347
The Recovery Village
1 (844) 507-4503
Provides information about drug addiction treatment programs and recovery, along with resources about and for friends and family, LGBTQ+ addiction, teen addiction, domestic violence, cancer patients, elderly, Veterans and pet adoption.
Family Service Association
(951) 686-1096

Provides child development, housing and senior services to residents of the Inland Empire and Desert Communities.
21250 Box Springs Road Suite 212
Moreno Valley, CA 92557

National Alliance on Mental Illness
(951) 369-2721
NAMI advocates for access to services, treatment, support and research in its steadfast commitment to raising awareness and building a community of hope for all of those in need.

It's Up to Us Campaign
Web resource for individuals in Riverside County to talk openly about mental illness, recognize symptoms, utilize local resources and seek help.

Riverside County Network of Care
Web resource for information about behavioral health services, communication tools, laws and related news.
Alcoholics Anonymous
1 (800) 923-8722

Corona Veterans Center
(951) 734-0525

(800) Magnolia Avenue, Ste. 110, Corona, CA

Adults Molested as Children (AMAC) - Riverside
Nancy Olsen, (951) 358-4390

AIDS Support Group
(951) 782-9898

THCF Medical Clinic
647 Main Street, Ste. 1B, Riverside, CA

Anxiety Reduction Support Group
(951) 529-8586 or (951) 708-1585

Peer Support and Resource Center
3839 Brockton Ave., Riverside, CA
Tuesdays: Noon to 2 pm​​​
Campuses Under Pressure
You're Not Alone in How You Feel
Campuses Under Pressure
You're Not Alone in How You Feel
Crisis is Manageable
Peace of Mind is Possible — Take Action
Set realistic goals
Learn to study effectively
Better manage your time and avoid procrastination
Make a to-do list and prioritize
Adopt a healthy lifestyle
Explore your options and get help
Let things go
Schedule time for fun and relaxation
Know when it's time to quit some extracurriculars
Simplify your life
Start a conversation about mental health with your friends or a counselor. It may not always be easy, but verbalizing a problem can be the first step to coming to terms with it.
Visit online
Wellness Central
for free resources and information pertaining to your Student Health and Psychological Services.
Check out
Each Mind Matters
, the premiere California Mental Health Movement for stories, initiatives, resources and how to get involved.
Listen and be sensitive to friends who need to talk seriously about mental health issues. You could be the difference they need.
It's Up to Us
for more general information to help you better understand mental health.
Mental health is a key part of your overall health. Brief screenings are the quickest way to determine if you or someone you care about should connect with a mental health professional. Take a free, completely anonymous and confidential
Online Screening
that provides immediate results, recommendations and key resources.
You can make a difference. Use and promote the collective student voice on the issue of mental health and related stigmas. Acceptance. Destigmatization. Openness. Our campus is a place receptive to people working to help themselves, with the support they need.
Our campus holds events, activities and mental health fairs throughout the year with giveaways for students interested in learning the importance of maintaining good mental health​.
Our College actively promotes upcoming events, contests, training, mental health fairs, in-class presentations, and mental health workshops, and then come and participate!
Contact Student Health & Psychological Services at (951) 222-8151 or stop in to find out other ways you can get involved.