Faculty Association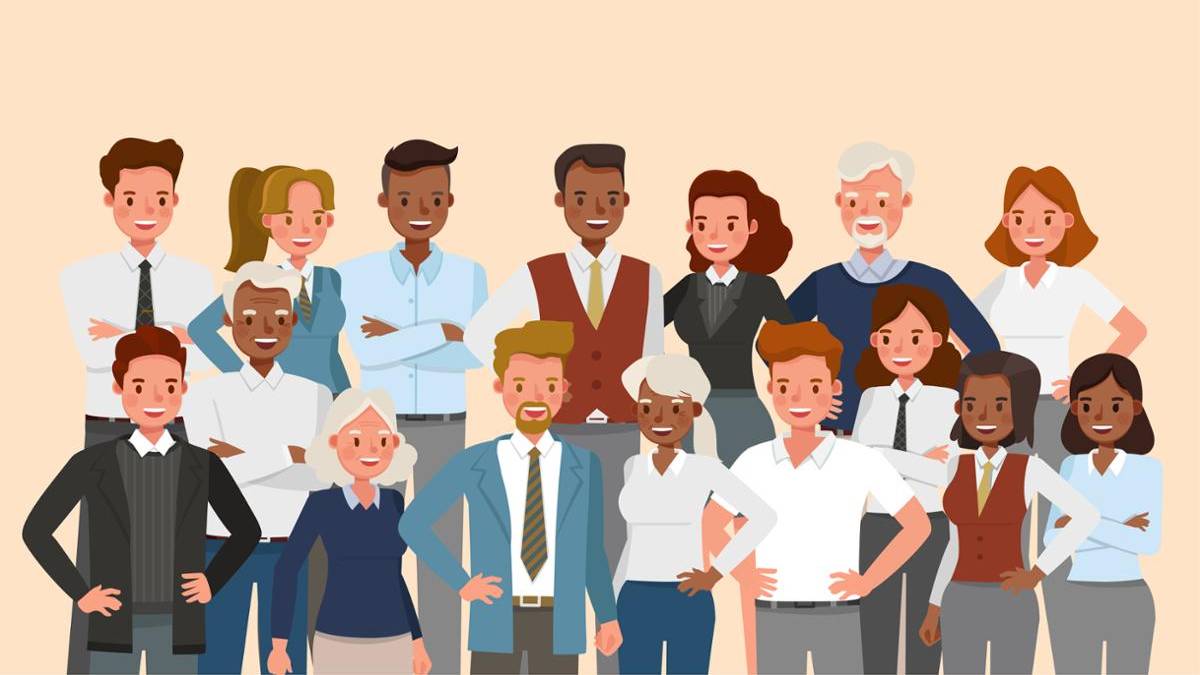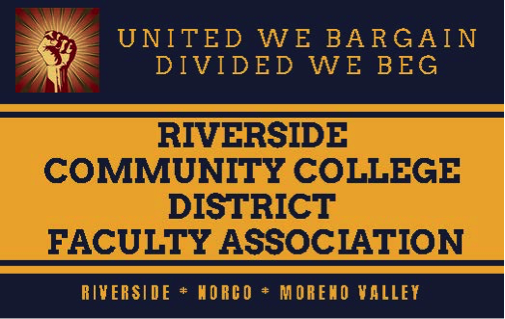 The RCCD Faculty Association is the union for collective bargaining in the district. A faculty member becomes a member by filling out and signing the membership form. Please contact the Membership Chair or any union representative for forms or to submit a form. There are more benefits to faculty if he/she is registered as a member.
CTA Membership Benefits include:
$1 Million Dollars Liability Insurance
Free Legal Representation by CTA Attorneys
CTA Death and Dismembership Plan
Disability Insurance
Much more!
Fill out a membership form today and give it to Human Resources or any union representative or register at cta.org/join!
For information about dues, access to documents, and more, visit the RCCD Faculty Association/CTA website at https://www.rccd.edu/CTA/Pages/index.aspx
***If you are teaching at another district that is CTA affiliated
The association can reduce your dues to "local dues" only. The association needs a copy of your CTA card from your other school district. Please call Emily Philippsen (951) 222-8434 or email
emily.philippsen@rcc.edu
to obtain information for not paying "double dues."
Important Messages from Executive Board
Dear Colleagues,
The RCCDFA Executive Board believes strongly that to remain silent right now about persistent, systemic racism in the U.S. is tantamount to accepting the continuation of that racism. Even as academics whose work is to problematize issues and complicate arguments, we see that our role today is to add our voice to the multitude of anti-racist statements that are being published and publicized, not to stand idly behind claims that we are merely not racist. There should be a cavalcade of strong anti-racist messages from every corner of America right now, not of weak-willed, watered-down statements expressing empathy.
These are days to demonstrate values, and we value listening to those who continue to go unheard in their requests to feel safe when they leave their house, to have truly equitable opportunity at success, to seek justice from our police and our courts, to know that they are valued for their contributions to American life and for who they are.
Indeed, the conditions of life for African American/Black people in the U.S. continue in the status quo: time and time again, throughout the entire country, we have evidence of police profiling innocent people of color and too often turning those encounters into violent exertions of state power. When Black leaders peacefully discuss their concerns about forms of systemic racism, they are met with dismissals and condescension. When people of color take to the streets to protest, they are called "thugs," they are arrested, and they continue to be seen through old, tired racist lenses by too many in America. At the same time, they see white armed insurrectionists enter state buildings and threaten public officials with impunity.
Is it any surprise that America is erupting in anger…again?
The RCCDFA Executive Board shares that anger. We condemn the police forces that fail to train their officers in community policing that fosters trust and shared responsibility for the safety of all members of a community; we condemn the courts system for inequitable sentencing, for the bail system which disproportionately impacts poor people of color, for District Attorney offices that seek racially disparate charges against people of color; we condemn, specifically, the conditions which allow for police to murder residents of the United States of America; we condemn, specifically, the failure of DA's to prosecute police fully; we condemn the backlash against righteous protesters; we condemn white supremacy in all its forms.
We also stand with our African American/Black students and colleagues (faculty, staff, administrators): we stand to say enough is enough. We stand to demand change to systemic racism in American institutions. We stand to demand that our institution, RCCD, stand in solidarity with people of color in our community and within our institution. We stand to demand true justice for the senseless deaths of George Floyd, of Breonna Taylor, of Tony McDade, of Ahmaud Arbery, to name a few. We stand to say we will support our students of color and increase our efforts to provide a safe, equitable learning environment for them. We stand and will continue to stand on the side of justice and solidarity for people of color in the U.S. whenever called upon.
In solidarity,
Rhonda Taube, Dariush Haghighat. Fabian Biancardi, Peter Boelman Lopez, Jeff Rhyne, Garth Schultz, Monica Gutierrez, Diana Campuzano, Tomas O'Campo, Jillian Robertson, Emily Philippsen, Asatar Bair
Contact us
Like Us on Social Media
https://www.facebook.com/rccdfapac
https://twitter.com/RCCD_FA
Instagram @rccdfacpac
CTA/FA Directory
The CTA/RCCD Faculty Association Executive Board, Negotiations Team, Chapter Positions, and the Grievance Committee officer information can be found on the RCCD Directory website at https://www.rccd.edu/CTA/Pages/directory.aspx
CTA Contract
Here you will find a copy of the Agreement between Riverside Community College District and Riverside Community College District Faculty Association CCA/CTA/NEA.
Part-Time Faculty Resources
Unemployment- A Step by Step Guide
Unemployment Insurance
Minutes
For the most up-to-date minutes, please visit the RCCD Faculty Association webpage at https://www.rccd.edu/CTA/Pages/minutes.aspx
2022-Archive
September 13, 2022
Minutes
May 17, 2022
Minutes
May 10, 2022
Minutes
May 3, 2022
Minutes
April 19, 2022
Minutes
April 5, 2022
Minutes
March 29, 2022
Minutes
March 22, 2022
Minutes
March 15, 2022
Minutes
March 8, 2022
Minutes
March 1, 2022
Minutes
February 22, 2022
Minutes
February 15, 2022
Minutes
2021-Archive
November 30, 2021
Minutes
November 16, 2021
Minutes
November 9, 2021
Minutes
November 2, 2021
Minutes
October 26, 2021
Minutes
October 19, 2021
Minutes
October 5, 2021
Minutes
September 28, 2021
Minutes
September 21, 2021
Minutes
September 14, 2021
Minutes
September 7, 2021
Minutes
August 31, 2021
Minutes
August 24, 2021
Minutes